Carl "Huff" Huffman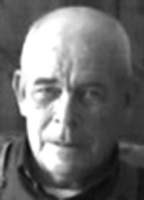 March 2, 1928 ~ February 16, 2010
Carl Victor "Huff" Hoffman, 81, of Sorento, died at 12:37 p.m. Tuesday, Feb. 16, 2010, at his home.
Visitation will be from 11 a.m. to 1 p.m. on Friday, Feb. 19, at Perfetti Funeral Home in Sorento. Funeral services will follow, beginning at 1 p.m., at the funeral home with the Rev. Nancy Ribes and the Rev. Dave Trover officiating. Burial will be in Sunnyside Cemetery, Sorento.
Mr. Hoffman was born March 2, 1928, in Litchfield, the son of William and Augusta (Schneckel) Huffman. He married Dorothy M. Cook on July 21, 1951, in Pocahontas, AR, and she survives.
He was a warehouse supervisor for Central Illinois Dock Company in Creve Coeur, retiring in 1990. He had also worked for Hiram Walker in Peoria and was a member of the Coopers Union. He had served with the Merchant Marines during World War II.
In addition to his wife, Mr. Hoffman is survived by three daughters, Frances (husband David) Dieckow of Bartonville, Audrey (husband Stephen) Tharp of Marquette Heights, and Carlene (husband George) Day of Sorento; a sister, Ida Holste of Effingham; six grandchildren, Thomas Dieckow, Dale Dieckow, Angela Robison, Stephanie Gardner, Kevin Lanning, and Victor Lanning; 10 great-grandchildren, Dalton, Breana, Tyler, Jake, Kristina, Marie, Aaron, Kayla, Daniel, and Brandon; many nieces and nephews; and special family friends Sherry Kirgan, Sandra Bone, Denise Reed, and Darla Garrett.
In addition to his parents, he was preceded in death by brothers Theo Bartels, Harry Bartels, and Edward Bartels; a sister, Loutina Bartels; and a great-granddaughter, Kelsey Dieckow.
Memorials are suggested to the Bond County Hospice.
Memories Timeline
---