Donald D. Greffe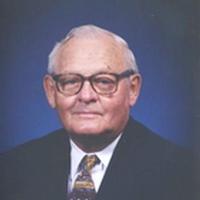 June 20, 1919 ~ May 6, 2016
Donald Dean Greffe went home to be with the Lord on May 6, 2016, at age 96. He left this world in springtime after seeing the crops sprout for another year on the farm that has been in his family for over 170 years. He anticipated that there would be a red tractor awaiting him in heaven. His life on earth had been dedicated to faith, family, friends, farming and freedom.

Don was born on June 20, 1919, on the family farm near Sharpsburg, Illinois. His parents were Cyrus Dean and Abbie Jane Greffe, and he grew up on the small farm with his eight siblings; five brothers and three sisters. Earl, Esther, Dale, Karl, twin brother Ronald and Virginia (Cowell) predeceased Don. Rachel (Wheeler) and Virgil survive him. All the kids worked the farm and other jobs to supplement the family. The children attended the Possum Point one-room school. Like many other young men of the time, Don left high school before graduation, but he returned to get his GED the same year his daughter graduated from high school. The Greffe family was an important part of Bethel Baptist Church, which was just down the road from the farm. As a teenager, Don began helping his father dig graves in several cemeteries. Don resumed that after his military service, eventually digging over a thousand graves "three full spades deep" in all types of weather.

Don worked various farm jobs before entering the United States Army in 1941 at age 21. His one year infantry tour was extended to four years after war was declared. Initially in the 33rd Division, Don was later transferred to the 129th Combat Team deployed as part of the 37th Division. His unit was part of the combat troops fighting in the Pacific Theater. His distinguished service record includes three Bronze Stars, two with V device for valor; Combat Infantry Badge; Asiatic-Pacific Campaign Medal with Bronze Arrowhead and Campaign Stars; and Philippine Liberation Medal with bronze service stars. He was discharged as a Technical Sergeant (E-7). When the Korean War broke out, Don reentered military service as part of the Illinois Army National Guard, remaining until 1963. Don never forgot the soldiers he served with and those who were injured and lost their life in service to their country. He was a member of the VFW and American Legion and toured the country visiting museums and memorials honoring veterans. He returned with his wife to the Philippines to honor the men he served with. He reminded all his family that freedom is not free.

Don resumed farming and digging graves in 1946 and farmed for 68 more years before taking "early retirement" at age 94. He married Grace Heberling on January 26, 1947, and they had one child Annette (Spears). Don and Grace worked hard as a farm family and moved into Taylorville when Annette was in high school. They dedicated themselves to the church and family when not farming. Don was of the generation who could do about any type of trade and was not afraid to tackle any project at home or on the farm. Their large garden was a source of fresh vegetables for family and friends. His only grandchild, Donald Dean Spears, was named in his honor. Donald is married to Nicole, and two great granddaughters, Meredith and Chloe, brought Don great joy.

Don had an amazing memory until the day he passed, regularly doing Sudoku puzzles and recalling in detail dates, people, and places from long ago. He had a kind and gentle spirit and reflected the faith in God that comes from living through the depression, serving in combat of war, and over seven decades of farming. His inspiration will live on in those who knew him.

Services will be held at Bethel Baptist Church on Wednesday, May 11 at 11 a.m. with Pastor Ted Marrinan officiating. Visitation will be at the church from 9-11 a.m. prior to the service.

Shafer-Perfetti Funeral Home is in charge of funeral arrangements.
---
SERVICES
Burial
Wednesday, May 11, 2016

Glen Haven Memorial Gardens
Old Oak Road
Taylorville, Illinois 62568
Visitation
Wednesday, May 11, 2016
9:00 AM - 11:00 AM
Bethel Baptist Church
1919 North 1000 East Road
Taylorville, Illinois 62568
Funeral Service
Wednesday, May 11, 2016
11:00 AM
Bethel Baptist Church
1919 North 1000 East Road
Taylorville, Illinois 62568
Memories Timeline
Guestbook
---