Donald "Donnie" Lee Howard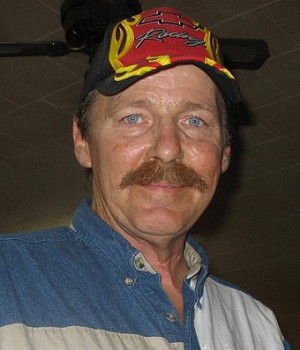 December 28, 1958 ~ July 13, 2013
Donald Lee "Donnie" Howard, 54, of Taylorville, passed away on Saturday, July 13, 2013 at 3:12 a.m. at Memorial Medical Center in Springfield.

He was born on December 28, 1958 at St. Charles, MO the son of Charles and Alice (Childers) Howard. He married Wendy L. Welch on June 10, 1988 on top of Pikes Peak, CO. Donnie worked most of his life as a professional truck driver and was a US Army veteran. He also had been employed in construction and as a coal miner. He was a member of Iron Workers Union Local 46 in Springfield.

Survivors include: Wife, Wendy L. Howard of Taylorville, IL; son, Cody (Jennifer) Howard of Nokomis, IL; daughters, Audrey (Dave) Neville of Palmer, IL and Heather (Matt) Anderson of Texas; six grandchildren including Drake and Logan Howard; three brothers, including Charles Junior "Boots" (Cindy "Squid") Howard Jr. of Indianapolis, IN; two sisters; and many nieces and nephews. He was preceded in death by his parents and a sister, Diana Vonck.

Private family funeral services will be held on Tuesday, July 16, 2013 at 11:00 a.m. at Shafer-Perfetti Funeral Home. Burial will follow at Old Stonington Cemetery. Visitation will be held on Tuesday from 10:00 a.m. until service time at the funeral home.

Shafer-Perfetti Funeral Home in Taylorville is in charge of arrangements.

Memories Timeline
---