Mary Elizabeth Daugherty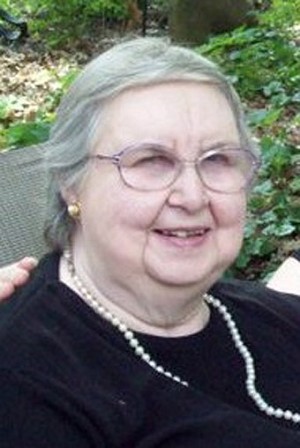 August 21, 1928 ~ March 23, 2013
Mary Evelyn Daugherty, 84, of Morrisonville, passed away on Saturday, March 23, 2013 at 10:20 p.m. at Memorial Medical Center in Springfield.

She was born on August 21, 1928 at Atwater, the daughter of Henry E. and Mabel (Groves) Easley. She married Glenn L. Daugherty on April 28, 1950 at Edwardsville; he preceded her in death. Mary worked as a bookkeeper for Palmer Elevator and S.F. Kennedy New Products. She had also worked at New Start and Stewart's Market. She was salutatorian of her graduating class at Carlinville High School. Her memberships include Atwater Christian Church and Leslie Reddick American Legion Post 721 Auxiliary. She loved to play the piano and organ, play bingo and crochet. Mary enjoyed gathering seashells in Florida to make jewelry.

Survivors include: sons, Robert "Doc" (wife, Barbara) Daugherty of Morgantown, KY, Dennis Daugherty of Morrisonville, IL and James "Dot" (wife, Sue) Daugherty of Danville, IL; seven grandchildren; 14 great-grandchildren; two sisters-in-law; and many nieces and nephews. She was preceded in death by her husband, parents and a great-grandson, Jordan Heston.

Funeral services will be held on Thursday, March 28, 2013 at 10:00 a.m. at Perfetti Funeral Home in Morrisonville, with Darrin Daugherty officiating. Burial will follow at Bethel Ridge Cemetery, Atwater. Visitation will be on Wednesday, March 27, 2013 from 5:00-8:00 p.m. at Perfetti Funeral Home.

Perfetti Funeral Home in Morrisonville is in charge of arrangements.

Memories Timeline
---