Mary Mildred Traughber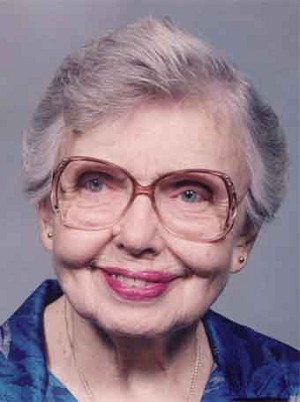 November 20, 1909 ~ February 12, 2011
Nov. 20, 1909 - Feb. 12, 2011
Mary Mildred Traughber, 101, of Taylorville, died on Saturday, February 12, 2011 at 12:50 p.m. in Taylorville Memorial Hospital.
She was born on November 20, 1909, in Montgomery County, IL, to Thomas Elmer and Pearl Florence Supinger DeSart. She married Elmo Traughber on September 2, 1938, in Prescott, AZ. She was a registered nurse at St. Vincent Memorial Hospital and retired in 1972. She was a member of First Baptist Church, Taylorville, where she was a past deaconess. She was a member of the Women of the Moose, Senior Citizens of Christian County, and past officer with Christian County Extension Center. She loved to travel, quilt, and garden.
She is survived by her daughter, Mary Jane (husband, Bill) Baird, of Taylorville; grandchildren: Bonnie (husband, Dave) Hoffert of Avon, IN, Jeff (wife, Susan) Baird of Taylorville, Jim (wife, Kayla) Baird, of Morrisonville, and Janis Baird, of Taylorville; 10 great-grandchildren; 8 great-great-grandchildren; sisters: Edna Prater of Milford, TX, and Dorothy Gaffron of Taylorville. She was preceded in death by her parents, husband, and brother, Tom DeSart.
Visitation will be held on Wednesday, February 16, 2011 from 10:00 a.m. to 11:00 a.m.. in the First Baptist Church, Taylorville. Funeral service will be held following the visitation in the church at 11:00 a.m. with Rev. Steve Robinson officiating. Burial will be in Old Stonington Cemetery, Stonington. Shafer-Perfetti Funeral Home is in charge of arrangements. Pallbearers are Jeff Baird, Jim Baird, J.R. Baird, Bill Hoffert, Thomas Prater, and David Hoffert. Honorary pallbearers were Bonnie Hoffert and Janis Baird.
Condolences may be left at www.perfettifuneralhomes.com.

Memories Timeline
---