Wallace Lee Heil, Jr.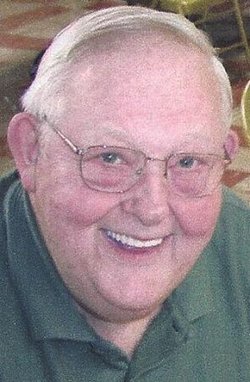 June 5, 1941 ~ December 5, 2013
Wallace L. Heil, Jr., 72, of Taylorville, IL passed away on Thursday, December 5, 2013 at 11:04 p.m. at Memorial Medical Center in Springfield.

He was born on June 5, 1941 at Taylorville, IL, the son of Wallace L. and Guinevere (Spillman) Heil, Sr. He married Deidra D. Dunkirk on November 2, 1973 at Taylorville. Wallace was employed by Peabody Coal Company as a safety inspector, retiring in 1993. He was a 1959 graduate of Taylorville High School and a graduate of Millikin University. He was a member of First Presbyterian Church of Morrisonville where he served as church elder, Illinois Chili Society, Moose Lodge 1516, Eagles Club 1425, VFW Post 4495 Social Club. He was a champion chili cook and a proud supporter of the Disabled American Veterans.

Survivors include: Wife, Deidra D. Heil of Taylorville, IL; sons, Mark (wife, Sue Ellen) Heil of Taylorville, IL and John (wife, Suzanne) Heil of Virginia Beach, VA; five grandchildren, Kurtis (wife, Jessica) Heil, Kraig Heil, Kaylee Heil, Zachery Heil and Ava Heil; sister, Pam (husband, Jim) Thomas of Havana, IL; nephew, Jamie (wife, Laura) Thomas; and aunts, uncles and cousins. He was preceded in death by his parents.

Funeral services will be held on Monday, December 9, 2013 at 11:00 a.m. at First Presbyterian Church in Morrisonville with Rev. Jim Ferrill officiating. Burial will follow at Oak Hill Cemetery in Taylorville. Visitation will be held on Monday, December 9, 2013 from 9:00 a.m. until time of service at First Presbyterian Church.

Shafer-Perfetti Funeral Home in Taylorville, IL is in charge of arrangements.
Memories Timeline
---