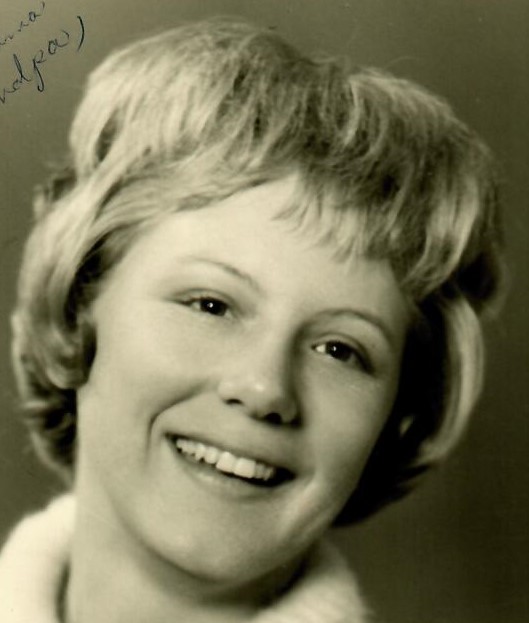 June 23, 1947 ~ October 9, 2021
Becky Hardas, 74, of Morrisonville, passed away on Saturday, October 9, 2021, at her residence.
Becky was born June 23, 1947, in Sharpsburg, IL the daughter of Charles and Magel (Weeden) Pearson. She graduated from Edinburg High School in 1965 and went on to obtain her LPN license at Caspan and her RN license at Lincoln Land Community College. She married Bob Hardas on October 7, 1978, in Terre Haute, IN.
Becky lived in the Morrisonville community since 1980, had a long nursing career, which included being employee of the month on numerous occasions. Loving, giving, and inspirational often described Becky; and seeing her work ethic and attitude towards helping others, led both her daughters into the healthcare field as nurses. Flowers and tending her gardens were a passion, but second to the love for her children, grandchildren, and great grandchildren. She crocheted countless baby blankets and always gave them away. She was inspirational and awesome, all the way around. Becky will be dearly missed by her family and friends.
She was preceded in death by her husband, and father.
Becky is survived by her mother, Magel Pearson, of Taylorville, IL; children, Sam (Jeissy) Booker, of Morrisonville, IL, Julie Booker of Edinburg, IL, and Sarah (Steve) Rogers, of Morrisonville, IL; grandchildren, Monica (Travis) Alsbury, of Buffalo, IL, Michelle (Mike) Bross of Taylorville, IL, Deissy Booker, of Morrisonville, IL, and Sam Booker, Jr., of Morrisonville, IL; great grandchildren, Riley, Peyton, and Emma; brother, Larry (Julie) Pearson, of Taylorville, IL; sisters, Melissa (Jim) Jones, of Taylorville, IL, Maryann (Virgil) Morthland, of Moweaqua, IL, Joan (Chris) Blood, of Viburnum, MO, and Jane (Vince) Kodatt, of Auburn, IL; and a host of nieces and nephews.
Graveside Ceremony: 11:00 a.m. on Tuesday, October 12, 2021 at Morrisonville Cemetery, with Sr. Rose McKeown, officiating.
Memorial contributions may be made to: Christian County Animal Control, 300 S. Baughman Rd, Taylorville, IL 62568.
The family has entrusted Perfetti-Assalley Funeral Home in Morrisonville with ceremonies.
Please visit www.assalleyfuneralhomes.com to share memories of Becky, or offer condolences to her family.
Memories Timeline
Guestbook
Sign the Guestbook, Light a Candle