Delmar Volentine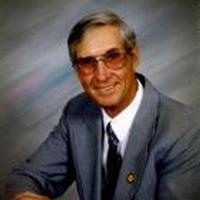 March 7, 1937 ~ May 17, 2015
Mr. Delmar Volentine, 78, of Sorento, IL died at 3:52 P.M. Sunday, May 17, 2015 in St. John's Hospital, Springfield, IL

Funeral services will be held at 2:00 P.M. Thursday, May 21, 2015 in Perfetti Funeral Home, Sorento, IL. Mr. Richard Small will officiate. Burial will follow in Elm Lawn Cemetery, Litchfield, IL. Visitation for Mr. Volentine will be held from 5 to 8 Wednesday evening at Perfetti Funeral Home in Sorento, IL.

Delmar Volentine was born March 7, 1937 in New Douglas, IL the son of Dale U. and Irene (Schweppe) Volentine. He married Shirley Bruce June 15, 1958 in Gillespie, IL.

Surviving are his wife Shirley Volentine of Sorento, IL a daughter Delma (Kelly) Frillman of Gillespie, IL a son Gerald (Alesia) Volentine of Sorento, IL grandsons Zack and Dylan Frillman of Gillespie and Justin and Nathan Volentine of Sorento, IL 2 brothers Udell (Lois) Volentine of Litchfield, IL and Marvin (Linda) Volentine of Shipman, IL along with several nieces, nephews, aunts and cousins.

He was preceded in death by his parents.

Delmar was a lifelong farmer coming to Bond County in 1963 to their farm in Reno. He and his wife ran a fertilizer business from their farm for several years, then moved it to Donnellson, IL. He returned to active farming with his son hauling grain and rock on the side. His hobby was truck and tractor pulling participating from High School thru last summer at Butler. Delmar attended Barnett one room school all 8 years with the same teacher. He graduated from Litchfield High School in 1955. Delmar was a member of Reno, IL Bethel Presbyterian Church serving as an elder for many years. He had been a Gideon for several years and also participated in the BNI organization in Highland, IL and was an ATA member in Mt. Olive, IL He served in the National Guard in Litchfield for 14 years.

Memorials in memory of Delmar Volentine may be made to Shoal Creek Volunteer Fire Department OR the Sorento Food Pantry

Perfetti Funeral Home in Sorento is is in charge of arrangements.
Memories Timeline
Guestbook
---