Dolores Evelyn Fulton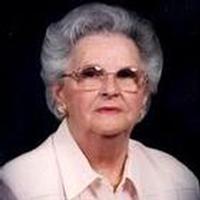 February 27, 1929 ~ February 14, 2016
Dolores Evelyn Fulton, 86, of Taylorville, IL passed away at 1:10 pm Sunday, February 14, 2016 at St. Johns Hospital.
She was born in Stonington, IL February 27th, 1929, the daughter of Henry and Doris (Walker) Bernard.
Mrs. Fulton was a member of Grace Baptist Church in Taylorville, IL. She worked at Jubelts Bakery prior to her retirement. She enjoyed spending time with her family, friends and community.
Surviving are her four children: Jeffrey Fulton of Rohnert Park, CA, David Fulton and Eric Fulton (spouse Deanna Fulton) both of Taylorville, IL, and Janine (Fulton) Cromie (spouse Tim Cromie) of Louisville, CO. Grandchildren: Derek Fulton, Ella Cromie and Nathan Cromie. Great-Grandchild: Ethan Fulton.
She was preceded in death by her parents.
Memorial Service will be held at Grace Baptist Church in Taylorville at 10 am on Wednesday, February 17, 2016. Shafer-Perfetti Funeral home of Taylorville, IL is handling anatomical donation arrangements.
In lieu of flowers, donations may be made to Kids Are Kids, P.O. Box 116, Taylorville, IL 62568.
Memories Timeline
Guestbook
---