Doris Hughes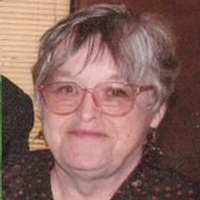 October 13, 1939 ~ March 26, 2010
Memorial services for Doris A. Hughes, 70, of Davenport, IA will be held at 6:00 p.m. on Friday, March 26, 2010 at the Cunnick-Collins Mortuary chapel in Davenport. Family will greet friends on Friday from 4:00 p.m. until the time of service at the mortuary. A memorial service will also be held at 2:00 p.m. on Saturday, March 27, 2010 at Perfetti Funeral Home in Sorento, IL. Family will greet friends from noon until the time of service at the funeral home. Inurnment will be Saturday at Sunnyside Cemetery in Sorento, IL. Mrs. Hughes died on Monday, March 22, 2010, at Manor Care - Utica Ridge in Davenport, IA.
Cunnick-Collins Mortuary and Cremation Service assisted the family with arrangements.
Doris Arlene Brown was born in Emminence, MO on October 13, 1939, the daughter of George and Flossie (Hill) Brown. In 1957 she married Edward G. Morgan in Missouri. He preceded her in death in 1969. She later married James E. Hughes in Las Vegas, NV. Upon moving to Davenport in 1980, Mrs. Hughes worked as the office manager for Red's Dispatch in Walcott, IA.
She is survived by her Husband: James Hughes of Davenport; five Children: Russell (Bea) Morgan of Germany, Stanley (Jill) Morgan of McHenry, IL, Howard (Carrie) Morgan of Burns Harbor, IN, Cindy (Robert) Fulton of Burns Harbor, IN, Laurie Claeys of Rock Island, IL; four Step Children: Ramona (Dick) Elam of Hillsboro, IL, Kim (Bill) Chambers of Witchita, KS, Judith Jennings of Seminole, FL, Brenda Hughes (Jim Newman) of St. Louis, MO; 26 Grandchildren; 18 Great-grandchildren; two Sisters: Darlene (Sonny) Asbury of Ellington, MO, Carol Payne of Alton, IL; three nieces.
In addition to her parents, she was preceded in death by her first husband, Edward Morgan; a Step Daughter, Jamie Joyce; three Grandsons: Christopher Morgan, Shawn Morgan, and Jonathan Jennings.
To send a flower arrangement or to plant trees in memory of Doris Arlene Hughes, please click here to visit our Sympathy Store.
Memories Timeline
---