Gary Varner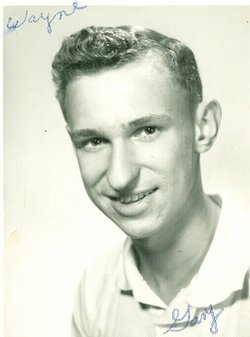 September 19, 1947 ~ October 2, 2009
GARY VARNER
Sorento

Gary Lee Varner, 62, passed away Friday, October 2, 2009, at his home.
He was born September 19, 1947, in Hillsboro, the son of Edward and Opal (Ingles) Varner.
He married the former Corrine Helen Woermann on June 30, 1975, at Sorento.
Gary worked a short time at McDonnell Douglas Aviation in St. Louis before being employed at Olin for 44 years as a forklift operator, planning to retire in June 2010. He was a veteran of the Army and a member of Kessinger American Legion Post 713 in Sorento. He attended both the Sorento and Panama United Methodist Churches.
Survivors include his wife, Helen H. Varner; sons, Thomas Varner, Swayne Varner, and James Varner; and daughter, Vonda Varner, all of Sorento; mother, Opal Varner; and brother, Billie (Esther) Varner, both of Sorento; brother-in-law, Gary Woermann of Teutopolis, Illinois; two nieces, Rebecca (Woermann) Warren of Mattoon, Illinois, and Laura (Woermann) Houser of Sullivan, Illinois; one great-niece; one great-nephew; and many aunts, uncles, and cousins.
Preceding him in death were his father; brothers-in-law, David and Joseph Woermann; and his father-and mother-in-law, Fritz and Alice Woermann.
Visitation will be from 5 to 8 p.m. tuesday, October 6, at Perfetti Funeral Home in Sorento, where the Revs. Nancy Ribes and Dave Trover will officiate at services at 11 a.m. Wednesday, October 7. Burial will follow at Sunnyside Cemetery.
Memorials may be made to the family.
Memories Timeline
---