Gwendolyn "Gindy" Everett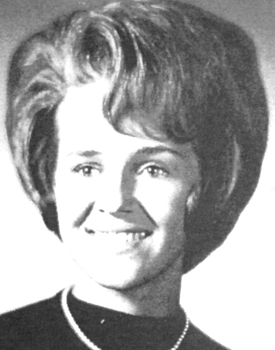 March 19, 1947 ~ June 22, 2014
Gwendolyn "Gindy" Zoe (Van Vleet) Everett, 67, of Taylorville, passed away at 1:55 p.m. Sunday, June 22, 2014 at Meadow Manor, Taylorville, IL.

She was born in Taylorville, IL March 19, 1947, the daughter of Earl and Helena (Abbot) Van Vleet. Mrs. Everett was a US Army Veteran serving in Viet Nam.

Surviving her are two children: Vincent (Sophia) Everett of San Antonia, TX, and Julie (Tim) Thuline (children: Hayley, Megan, and Everett) of Galva, TX;

sister, Jerri (Rick) Mazzotti of Taylorville; and brother, Steven (Joyce) Van Vleet of Decatur, IL.

She is preceded in death by her parents, Earl and Helena (Abbot) Van Vleet; sisters: Nadene Monkman Minix, Nita Peel, and Nona Rogers Cleft; brothers: Joseph Van Vleet and Darryl Van Vleet.

Private Military graveside services will be conducted by members of the Taylorville American Legion and VFW at 3:00 p.m. Wednesday, June 25, 2014 in Oak Hill Cemetery, Taylorville, IL. There will be no visitation. A celebration of life will be held Wednesday, June 25th from 4:00 - 6:00 p.m. at the Taylorville K of C Hall for family and friends.

Perfetti Funeral Home in Taylorville is handling arrangements.
Memories Timeline
---