Jerrold Woodrow Dooley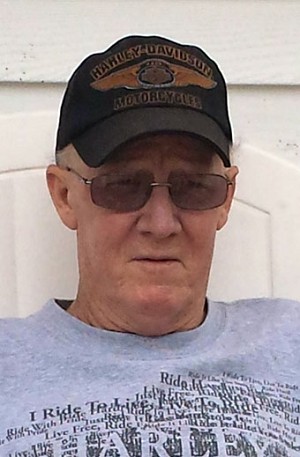 August 6, 1955 ~ September 17, 2013
Jerrold W. Dooley, 58, of Taylorville, IL passed away on Tuesday, September 17, 2013 at 5:05 p.m. at Decatur Memorial Hospital.

He was born August 6, 1955 at Taylorville, the son of James W. and Dorothy J. (Braughton) Dooley. Jerrold worked for several years at Georgia Pacific and then was employed by Henry Technologies. He was a former member of ABATE and several area bowling leagues. He was a US Navy veteran.

Survivors include: Brothers, James Dooley of Quinlan, TX and Joseph (Nancy) Dooley of Taylorville, IL; sisters, Kay Heath (Companion, Buck) of Virden, IL, Jamella (Beryl) Reese of Chatham, IL and Janet "Minnie" (Ronnie) Hughes of Quinlan, TX; special friends, Gary Gesell of Kincaid, IL, Orville and Linda Harris of Taylorville, IL and John "Jocko" Downs of Taylorville, IL; three aunts; and many nieces, nephews and cousins. He was preceded in death by his parents; brothers, Jeffrey and Jan Dooley; grandparents; several aunts, uncles and cousins.

Funeral services will be held on Saturday, September 21, 2013 at 1:00 p.m. at Shafer-Perfetti Funeral Home with Pastor Brent Reese officiating. Burial will follow at Oak Hill Cemetery, Taylorville. Visitation will be held on Saturday from 11:00 a.m. until service time at the funeral home.
Memories Timeline
---