Joseph "Perk" Eugene Perkinson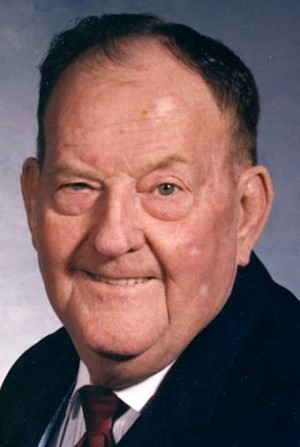 July 6, 1923 ~ January 4, 2013
Mr. Joseph Eugene "Perk" Perkinson, 89, of Taylorville, IL, formerly of the Paris, IL area, passed away at 6:10 a.m. Friday, January 4, 2013 at home.

He was born in Vermillion, IL, July 6, 1923 the son of Wayne A. and Velva E. (Wright) Perkinson. "Perk" married Madge L. Geiling on July 11, 1942 in St. Charles, MO. Mr. Perkinson was a member of First United Methodist Church, Taylorville, IL. He was a Shriner and 50+ year 32nd Degree Master Mason of the Blue Light Lodge. Perk owned and operated Perky Transit Bus Lines in Taylorville for many years. He also retired from Caterpillar in Decatur, IL.

Surviving are his wife, Madge; two daughters, Dianna Molohon and Judith Rodden; two grandchildren, Brad Molohon and Beth Peters (companion Matt Peters), all of Taylorville, IL; two step-grandchildren, Vikki Rodden and Tim Rodden of Taylorville, IL; four great-grandchildren,Kayla Seiler, Zackery Seiler, Hunter Molohon and Hayden Molohon; step-great-grandchild, McKenzie Miller and step-great-greatgrandchild, Cienna Miller. He was preceded in death by his parents, two brothers, Vivian Wayne Perkinson, Maurice Perkinson and two sons-in-law, Ronald Molohon and Joe Rodden.

Funeral services will be held at 1:30 p.m. Tuesday, January 8, 2013 at Shafer-Perfetti Funeral Home, Taylorville, IL. Rev. Becky Lambke will officiate. Visitation will be held there from noon to 1:15 p.m. Tuesday. A Masonic service will also be held at 1:15 p.m. Tuesday at Shafer-Perfetti. Burial will follow in Oak Hill Cemetery, Taylorville, IL.
Memories Timeline
---