Kevin C. Minnis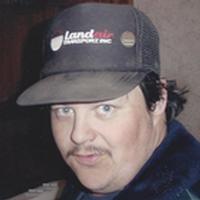 September 1, 1966 ~ January 26, 2017
Kevin Charles Minnis, 50, of Palmer, IL passed away on Wednesday, January 25, 2017 at ?????? a.m. at his residence in Palmer.

He was born on September 1st, 1966 at St. Vincent Memorial Hospital in Taylorville, IL to Donald Ray and Elizabeth Alice (Shehan) Minnis of Taylorville.

He was given the middle name Charles in memory of Elizabeth's father, Charles Shehan. He attended Morrisonville Community Grade and Jr. High Schools where he was on the Tomahawk Newspaper staff and Student Council. He also played Mohawk Basketball, summer league baseball and soccer, and trumpet in the band as well as sang in the choir. He was always a favorite with the Morrisonville High School girls as he was a handsome and charming young fellow with his fair, freckled complexion, dark hair and gorgeous, bright, piercing blue eyes. He was a member of the Morrisonville Lads and Lassies 4H Club where his favorite projects were Small Engines, Pigeons, and Photography. He was a member of the Morrisonville United Methodist Church where he served as acolyte and sang in the Children's Choir. He was also a Cub Scout in Den 1, Pack 74. One of his proudest achievements was winning First Place for Design in the Cub Scout Pinewood Derby with his hand built car, "The K.C. Special". He kept his pinewood derby car and ribbon displayed prominently in his home. He graduated 6th and 8th grade from Morrisonville and then transferred to Taylorville High School where he enjoyed being a Taylorville Tornado. Kevin had the unique talent of being able to fix almost anything, especially all engines, both small and large. In his early days, he helped run "Minnis Pony Farms" in Taylorville, IL with his father, Donald. Later he would help his father run "Fantails", which specialized in American and Indian Fantails as well as Coachin Bantam Chickens. He enjoyed raising and showing Fantail and Indian Fantail pigeons. Kevin also enjoyed hiking with his mother, going to the IL State Fair and ballgames with his sister Denise and children, and hunting pheasants, rabbits and quail with his father and sister Sylvia. He always proudly held an Illinois Hunting License from age 16 in 1982 yearly to 2016-2017, and he saved all his hunting licenses in an album. He was a proud member of the NRA, Pheasants Forever, Quail Forever, and the Illinois Sheriff's Association. He collected all sorts of guns, police badges and patches, and keys. His favorite job was working as a Security Guard Sergeant for The Pinkerton Security and Detective Agency. He worked at other security agencies also. He also worked for the City of Morrisonville during some summers, mowing grass and putting up U.S. Flags on holidays. He continued to do volunteer work for the city, putting up both flags and Christmas decorations. He worked for Sloan's furniture delivery, several local trucking companies, and Tosi's Restaurant in Raymond. He was a regular on 'Swap Shop' and 'Trading Post'. He distributed pet food donated by Target to animal shelters and elderly residents for a time and was self-employed as a proud owner of "Minnis Salvage", which he operated from his home in Palmer. Kevin was well known as a social fellow with a big, generous heart. He loved driving all motor vehicles, Chicago Cubs baseball, President Trump, Elvis, squirrels, eating hamburgers, and drinking XL iced teas with lots of ice and a lemon if they had one.

Survivors include his mother, Elizabeth Alice (Shehan) Minnis Bogan of Taylorville, sisters Dr. Denise Minnis of Hillsboro, IL and Sylvia Minnis (husband Eric Woebling) of Franksville, WI; five grandchildren: Faris, William, Alanna, Elaan, and Clayton. His father, Donald Ray Minnis of Palmer preceded him in death as did his maternal grandparents, Charles and Dorothy (Pearson) Shehan and paternal grandparents, Lester Earl and Sylvia Deane (Conlon) Minnis.

Funeral services will be held on Thursday, February 2, 2017 at 11:00 a.m. at Perfetti Funeral Home in Morrisonville with Pastor Chad Foster officiating. Burial will follow at Harvel Cemetery, Harvel. Visitation will be held on Wednesday, February 1, 2017 from 5:00-7:00 p.m. at Perfetti Funeral Home in Morrisonville. Casual attire is requested at both visitation and the funeral.

Perfetti Funeral Home in Morrisonville is in charge of arrangements.
---
SERVICES
Visitation
Wednesday, February 01, 2017
5:00 PM - 7:00 PM
Perfetti Funeral Home
304 Carlin Street
Morrisonville, Illinois 62546
Funeral Service
Thursday, February 02, 2017
11:00 AM
Perfetti Funeral Home
304 Carlin Street
Morrisonville, Illinois 62546
Burial
Thursday, February 02, 2017
12:00 PM
Harvel Cemetery

Harvel, Illinois 62538
Memories Timeline
Guestbook
---