Lyle R. Spencer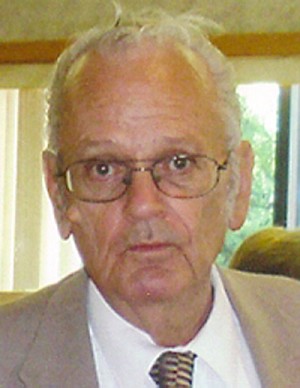 January 11, 1943 ~ May 20, 2011
January 11, 1943 - May 20, 2011
Lyle R. Spencer, 68, of Taylorville, IL died on Friday, May 20, 2011 at 1:10 p.m. at Memorial Medical Center, Springfield.
He was born on January 11, 1943 in Jacksonville to Almeda Crawford and Sherrill Smith. He married Sue (Brown) Spencer on September 2, 1967 in Taylorville. On May 28, 2010, Lyle retired from First National Bank, Taylorville after serving as Vice-President for 15 years. He was a former member of various organization including Optimist and Kiwanis. He was a member of Lyle was a member of Davis Memorial Christian Church. Lyle also was a veteran of the U.S. Navy, Taylorville.
Surviving him are his wife, Sue Spencer of Taylorville; daughter, Sherrell Trulock (husband, Ric) of Braidwood, IL; and two granddaughters, Megan Eller and Nicole Trulock, both of Braidwood. He was preceded in death by his parents and his daughter Kristi in 1979.
Funeral services will be held at Shafer-Perfetti Funeral Home, Taylorville on Tuesday, May 24, 2011 at 10 a.m. with Rev. Bob Miner officiating. Burial will follow at Oak Hill Cemetery, Taylorville.
Visitation will be held on Monday, May 23, 2011 from 6 to 8 p.m. at Shafer-Perfetti Funeral Home.
Condolences may be sent at www.perfettifuneralhomes.com.
Memories Timeline
---