Ollie Hager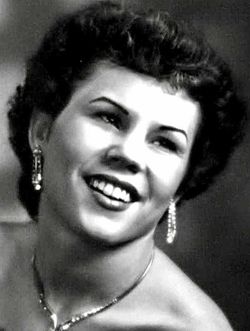 April 27, 1923 ~ April 6, 2010
Ollie Marie Hager, 86, of Taylorville died at 7:05 a.m. Tuesday, April 6, 2010, at Taylorville Care Center.

Mrs. Hager was born April 27, 1923 in Kurreville, Missouri, the daughter of George and Amanda (Bryan) Welker. She married Charles William Hager I on December 24, 1940 in Jackson, Missouri. He preceded her in death on April 14, 2005. Mrs. Hager owned and operated Toddlers' Ranch Daycare from 1959 to 1962 and The Doll House from 1984 to 1995. She also worked as a clerk at Bill Hager Auction Service from 1962 to 1998. Mrs. Hager was a member of Grace Baptist Church.

Surviving are one daughter, Saundra (husband, Jimmie Sr.) Baran of Springboro, Ohio; one son, Gregory (wife, Evie) Hager of Taylorville; one daughter-in-law, Liz Hager of Taylorville; one brother, Leslie Lee (wife, Beulah) Welker of East Alton; 11 grandchildren; 15 great-grandchildren; five great-great grandchildren; and several nieces and nephews.

She was preceded in death by her parents; one son, William Hager I; one daughter, Barbara Hager; five brothers, Otis Welker, Clarence Welker, Fred Welker and Lyman Welker; six sisters, Sadie Welker, Ella Niswonger, Connie Green, Dessie Newell, Cloa Stevens and Jean Schreiner; three half-brothers, William Welker, Edward Welker and Charles Chester Hunter; and one half-sister, Clara Gagnepain.

Funeral services were held at 10 a.m. Friday, April 9, 2010, at Grace Baptist Church. Rev. Philip Neumann officiated, with burial following in Glen Haven Memorial Garden. Shafer-Perfetti Funeral Home was in charge of arrangements.

Pallbearers were Jim Baran, Jimmie Baran, Kirk Hager, Adam Sims, Gregory Carmichael and Brion White.
Memories Timeline
---