Theodore Miller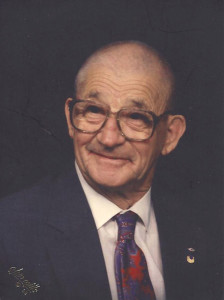 September 10, 1917 ~ August 28, 2013
Theodore R. Miller, 95, of Morrisonville, passed away Wednesday, Aug. 28, 2013, at 4:15 a.m., at Hillsboro Rehabilitation and Health Care Center. He was born Sept. 10, 1917, in Morrisonville to Benjamin H. and Dott Shoup Miller. He married Roberta M. Spillman May 27, 1944, in Taylorville. She preceded him in death Jan. 28, 2011.
Also preceding him in death were his parents; one sister, Evelyn Moore; three nephews, Denver Moore, Don Moore and Jon Moore; and one niece, Lasche Moore.
Theodore was a lifelong farmer in the Morrisonville area. He was a member of First Presbyterian Church in Morrisonville, Shriners and Morrisonville Masonic Lodge #861.
Surviving are two sons, T. Robert (Heather) Miller, of Morrisonville and Christopher K. (Tammy) Miller, of Charleston; two daughters, Judith L. (Kenneth) Streit, of Morrisonville and Lynda L. (William) Walter, of Carlinville; 11 grandchildren; 17 great-grandchildren; two sisters-in-law, Norma Lee (Roy) Jackson, of Chestnut and Doris (Richard) McKinley, of Decatur; and several nieces, nephews and cousins.
Visitation is Saturday, Aug. 31, 2013, from 9-11 a.m., at First Presbyterian Church in Morrisonville.
Memorial services are Saturday, Aug. 31, 2013, at 11a.m., also at First Presbyterian Church with the Rev. Jim Ferrill officiating.
Burial will be at Morrisonville Cemetery.
Memorials are suggested to First Presbyterian Church in Morrisonville.
Perfetti Funeral Home, Morrisonville, is in charge of arrangements.
Memories Timeline
---